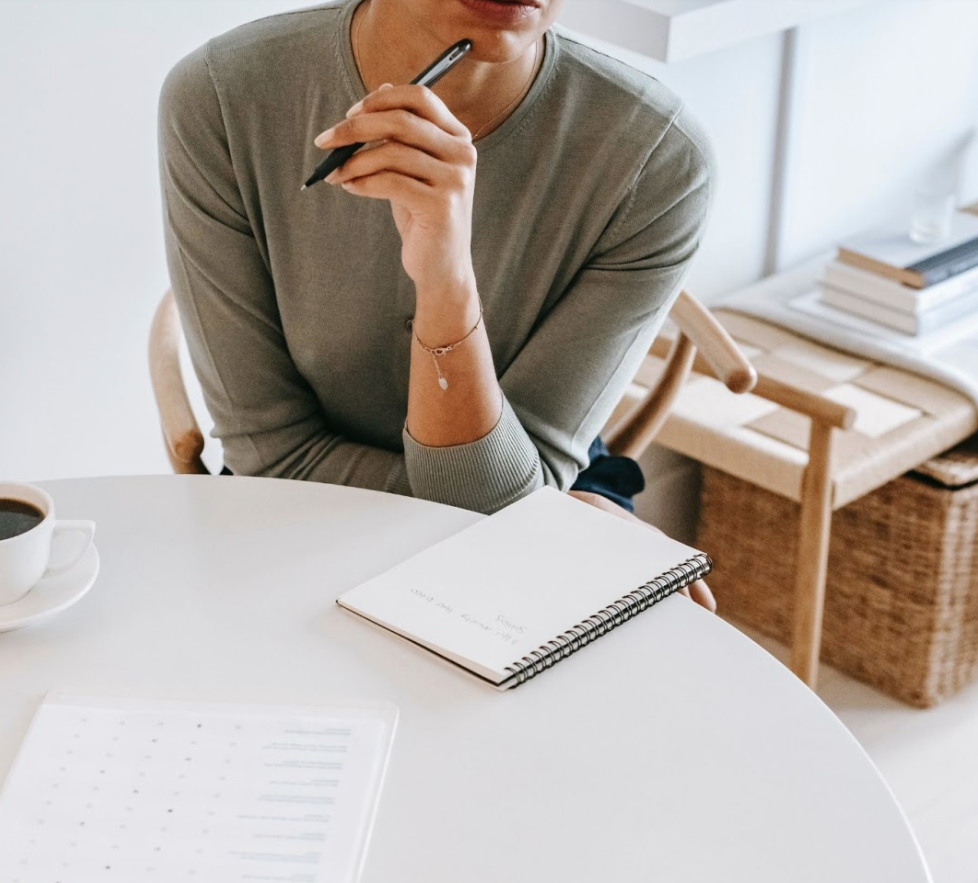 This blog aims to help those who wish to participate further and to have a more active role in their own care but feel unsure how to begin.
Self advocacy comes up often in cancer care. Organizations and health care providers emphasize the importance of "being heard", "speaking up", "fighting" and "being involved"1, 2. Of course, whether or not this is a helpful approach comes down to personal preferences and traits. Some people feel in control when they are more involved and do independent research, whilst others feel overwhelmed and would rather be guided by their care team. Self advocacy is a process, and useful approaches may vary between individuals.
In this blog, we will discuss a few ways for you to get started and build a solid platform to start advocating for your health. We want to support you in finding what approaches work for you in terms of self advocacy.
What is self advocacy?
Advocating for your health means being an active participant in your health care team; working together to choose and carry out the best treatment for you. Researchers describe self-advocacy "as the ability of an individual with cancer to overcome challenges in getting their preferences, needs, and values met"3. Although your doctors may be highly specialized in breast cancer treatments and possible complications, you will know your body best. This is why self advocacy can be very important throughout your cancer care as you are uniquely able to note and voice any changes or side effects you may experience.
"There have been many advances in the management of nausea, pain, fatigue, weight loss and depression. Many side effects are not visible and, unless voiced by you, will remain untreated. Doctors often say that these problems are not reported to them and are therefore untreated or ignored." – Self-Advocacy: A Cancer Survivor's Handbook4
Nonetheless, self advocacy can be challenging. You may be shy, not like confrontation, or struggle with expressing yourself and being assertive. It may also be daunting to discuss and propose alternatives with your care team as they are professionals and you may worry about being perceived as rude or a nuisance. However, please do remember that your care team is there to support you both physically and emotionally and will be able to dedicate time to your queries.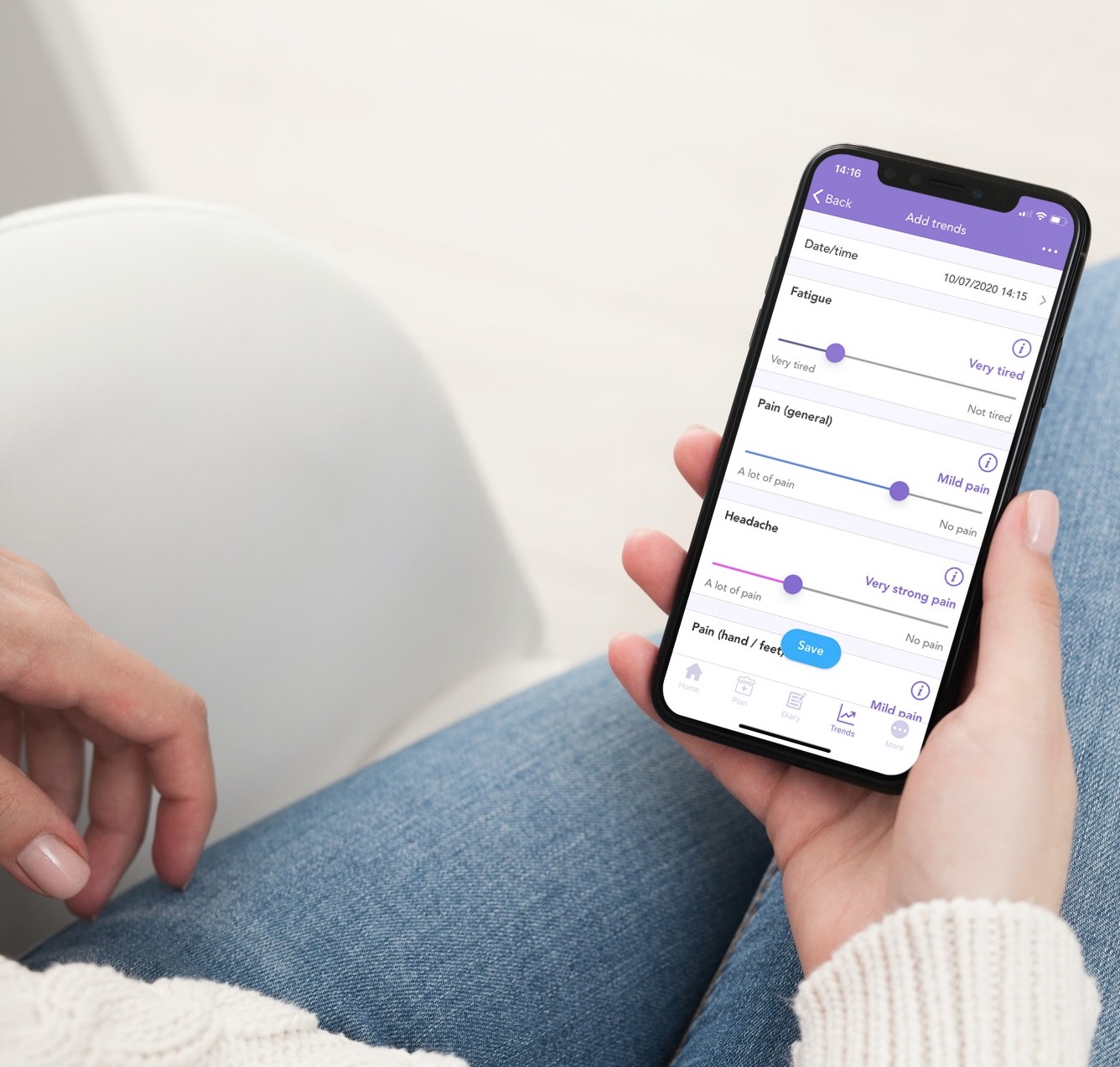 It can be helpful to keep track of symptoms and side effects as you go through treatment. This can help you and your care team better understand how you are responding to treatments and improve the communication between yourself and your care team. With the OWise app you can track more than 30 health markers and easily share these with your care team.
Be as precise as possible when noting symptoms and side effects so that you can pick up any patterns and explain this in detail to your care team. Do not forget to monitor both positive and negative changes. It is important to know and to keep a record of when your side effects improve as well.
How do I start researching?
The extent to which doing independent research is helpful varies between individuals. Whilst researching, it is important to emotionally check-in with yourself, and take a break if you feel overwhelmed or that you are taking in too much information. Some people find researching extremely helpful in order to feel on top of things, and others find it scary. It may vary from day to day, and it is perfectly valid to reach a limit or to feel that researching is not helpful for you. That is by no means a shortcoming. If you find researching helpful, you may consider getting a research partner who can take in relevant information alongside you, and if you'd rather not do research at all consider asking a family member or friend to do some research for you. Regardless of who is researching your diagnosis, treatment options or medical team it is very important to use trusted and reputable sources.
Here are some tips to check the reliability of a source:
Keep an eye out for web pages ending in .gov, .edu and .org these tend to be well-established and regularly updated
Check that any information provided is cited, there should be references to research studies if medical claims are made
If information is cited, make sure that these studies or sources are also reputable such as from a well-known medical journal or a large organization
If a research paper is cited, this should be peer-reviewed (meaning other teams of scientists and experts have cross-checked the information)
Check the date! Medical information and guidelines are constantly changing, so it is important to be sure you are not reading outdated information
Keep your eye out for spelling or grammar mistakes as these may indicate a poor quality source
If you come across a claim you find significant or hard to believe, check its reliability by finding this information in other sources.
There is plenty of credible and up-to-date information on cancer and its treatments available at no cost, it's just a matter of finding resources you trust and that are clear. Although you may not necessarily want to read scientific research papers on breast cancer, you may find it necessary to gain some knowledge of medical concepts, treatment terminology and options available. If you are struggling to know where to begin, our Pathology Report blog explains many of the important concepts which you may find useful as a starting point. OWise also offers many other evidence-based blogs on breast cancer topics. You can use OWise's extensive Glossary to check any terminology you are unsure of and the Useful Links page to discover informative resources and support networks.
What should I research?
Beyond this initial information, it may be important to research treatment options specific to you. There is often more than one treatment option to consider, and it is important that you understand all of the options before starting any treatments.
By filling in your profile questions on the OWise app you will receive your personalised treatment report which includes tailored breast cancer information including treatment options.
Don't let anyone rush you into a decision, as it is unusual for treatment to have to start immediately after diagnosis4. In the UK, the National Institute for Health and Care Excellence (NICE) provides best practice guidance for all aspects of health care, including breast cancer. Using NICE guidelines you can investigate which treatment options are recommended in the UK for your specific diagnosis.
This is a list of US based reliable resources for breast cancer information:
Sometimes the best treatment option may be a clinical trial. Be sure to ask your care team directly about what new treatments are being studied and if a clinical trial would be appropriate4. For more information on what a clinical trial is and where to search for clinical trials to participate in, check out our blog on clinical trials.
Lastly, another important source of information is other women who have been or are still in your position. Reading through patient forums and online support groups can be immensely helpful even by bringing to light issues that you may not have found the words for and want to speak to your care team about.
List of support groups and patient run organizations:
How should I prepare for an appointment?
Once you have done your research, you may want to prepare for an appointment by making a note of all of the questions that you would like to ask. It can be very easy to come out of an appointment and think, "Oh I forgot to ask that!" Don't worry if you don't feel comfortable asking a lot of questions and would rather be guided by the conversation as it happens. It may also be useful to have a partner or friend join you at the appointment to help you ask questions.
"Bring a family member or a friend to be another set of ears in the room." – Suzanne Carmody, Director of the Memorial Sloan Kettering's Physician Referral Service6
 A breast cancer study5 reported that patients who received a prompt sheet with suggested questions were more satisfied with their consultations and perceived better communication with their oncologists than patients who received a general cancer treatment information sheet.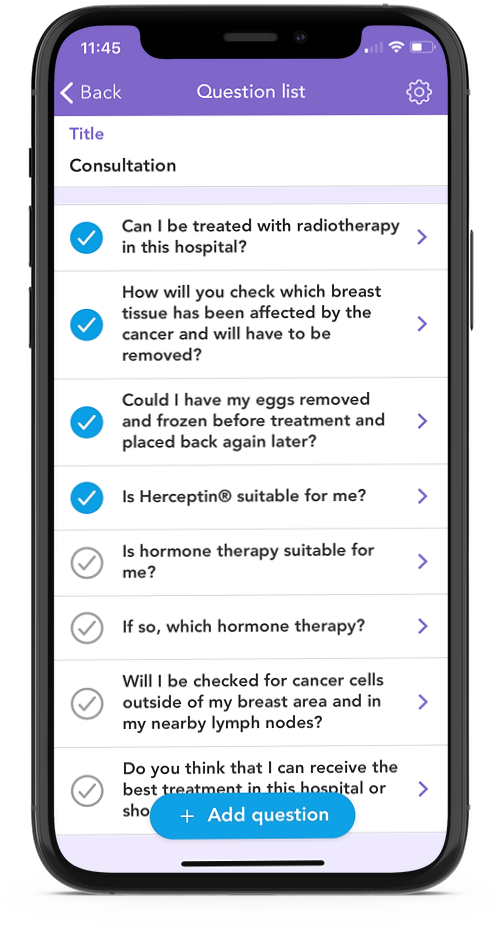 With the OWise Breast Cancer app, you can note down any questions that you would like to ask, as well as choose from the personalized list of suggested questions that are generated from your profile details. Here, you can easily tick off the questions as you ask them during the appointment, as well as take notes within the app, or record the answers (with permission) to refer back to later on. This can be handy if you would like your family to hear what was discussed, as well as to remember what was said.
Before the consultation, it may be helpful to:
Prioritize the questions that you want to ask
You can rearrange the questions in your Question list within the OWise app to better reflect the order in which you would like to ask them.
If you are going to be discussing a symptom or side-effect, try and keep a record of when you experienced the side effect and the intensity of it
You can easily monitor over 30 different treatment symptoms and side effects within the OWise app and share this through a secure link to your care team ahead of an appointment. This can be a good reference for trying to remember how you have been previously feeling.
Bring a list of any and all medication you may be taking to consultations
After active treatment, the number of scheduled appointments you have may reduce. Because of this, it can also be difficult to remember off the top of your head questions that you have thought about for the weeks or months between appointments, as well as any side effects you may be experiencing. This is why it can be a good idea to make a note of these questions as they come up, so that you can make sure all of your questions are answered when your appointment takes place. However, please ensure that you consult your care team if you are experiencing any new symptoms or side effects.
Your care team and second opinions
Find out which member of your care team will be your cancer care navigator. This person will liaise with members of your care team, helping you advocate for your care and accompanying you throughout. Your cancer care navigator will often be your first point of contact with your care team and can be a valuable resource. You can ask them any questions you may have on possible treatment options and why these have been recommended for you.
Your care team is not limited to cancer specific issues. They can also assist you with any issues that result from your diagnosis and treatment. This includes any rehabilitation you may need, for example, physiotherapy after surgery, but also any psychological and social care aspects. Speak to your care team about accessing psychological support. The CDCs' "Talk to Someone" Simulation offers free support accessible at any time.
Although all care teams are there to support you, you may not always feel completely comfortable or fully heard. It is in your right to ask for a second opinion or change care team. Asking for a second opinion is not uncommon and you should not worry about offending your oncologist. Finding a care team you are comfortable with is important as you may be with them for many years. A second opinion may also further validate and make you feel more secure in your oncologist, diagnosis and treatment plan. It is also not uncommon to want a second opinion or change care team later in treatment, for example when you may complete treatment and discuss reoccurrence. Further, a second opinion allows you to interact with a new care team before you make any changes.
"I want to reassure you that it is perfectly acceptable to ask for a second opinion if you ever have any doubts about your medical care. Of course the down side is that referring you to a new consultant takes time, which may be an important factor in your cancer. Even so, changing horses …. mid-course may still be your best option, so don't dismiss the idea." – Kathleen Thompson from 'From Both Ends of the Stethoscope"7
Support systems
A recent study has found an association between having a strong support system and better cancer outcomes8. Some of the things you can do to grow or strengthen your support system are:
Talk to your family and friends about your cancer diagnosis, treatment and any changes. They can help and support you in a variety of ways, some of which you may not have even thought of yourself. Although some people might feel uncomfortable and might not know what to say, other people will be able to offer you their unconditional support and encouragement.
Don't be afraid to ask for help
Find a support group to connect with fellow patients
Breast cancer support groups help foster a sense of community, acceptance and help spread and understand important cancer information. A study also found that support groups helped enhance interactions with medical professionals, leading to a better overall experience9.
"A cancer patient might feel like their friends and family don't really understand what they are going through," says Dr. Bouchard, who studies the role of social support in health care outcomes. "But in a group of other cancer patients, they have a different experience, because everyone there is dealing with the same thing. Suddenly they're not alone." 10
There are many types of support groups available, you can search for them online or be introduced via your care team. For example, the American Cancer Society provides one-to-one support via their Reach to Recovery program and the National Breast Cancer Foundation offers monthly virtual support group meetings. Due to the COVID-19 pandemic, many more support options have moved to online platforms allowing you to access support from across the country.
We hope that this blog has helped you feel more confident in approaching and being an active participant in your health care. Remember that you know your body better than anyone else and you do not need to make an immediate decision about your treatment. Take time to understand your options and choose what is best for you. The OWise app and all its features aim to support you throughout your breast cancer diagnosis and treatment. Whether you want to start self advocating or not, OWise offers valuable tools to enhance communication with your care team.
Download OWise for free today!
Useful Resource
https://www.cancer.org/treatment/survivorship-during-and-after-treatment/coping/understanding-psychosocial-support-services.html
References:
Hagan, T, L., and Elizabeth Medberry. "Patient education vs. patient experiences of self-advocacy: changing the discourse to support cancer survivors." Journal of Cancer Education 31.2 (2016): 375-381.
Sinding, C, et al. ""I like to be an informed person but…" negotiating responsibility for treatment decisions in cancer care." Social Science & Medicine 71.6 (2010): 1094-1101.
Thomas, T, H., et al. "A Conceptual Framework of Self-advocacy in Women With Cancer." ANS. Advances in nursing science 44.1 (2021): E1.
Clark, E. Self-Advocacy: a Cancer Survivors Handbook. National Coalition for Cancer Survivorship, 2003.
Bruera, E., et al. "Breast cancer patient perception of the helpfulness of a prompt sheet versus a general information sheet during outpatient consultation: a randomized, controlled trial." Journal of pain and symptom management 25.5 (2003): 412-419.
Esther N,. "Making the Most of Your First Appointment with Your Oncologist." Memorial Sloan Kettering Cancer Center, 10 Mar. 2015, www.mskcc.org/news/making-most-your-first-appointment-your-oncologist.
Thompson, K. From Both Ends of the Stethoscope: Getting through Breast Cancer: by a Doctor Who Knows. Faito Books, 2015.
Kroenke, C. H., et al. "Prediagnosis social support, social integration, living status, and colorectal cancer mortality in postmenopausal women from the women's health initiative." Cancer 126.8 (2020): 1766-1775.
Ussher, J., et al. "What do cancer support groups provide which other supportive relationships do not? The experience of peer support groups for people with cancer." Social science & medicine 62.10 (2006): 2565-2576.
Cancer Survivors Support Group. "WE CAN – Support and Care for Cancer Survivors." Cancer Survivors – Support and Care after Treatment, Department of Oncology, Manipal Hospitals Old Airport Road , www.manipalhospitals.com/blog/we-can-support-and-care-for-cancer-survivors/.